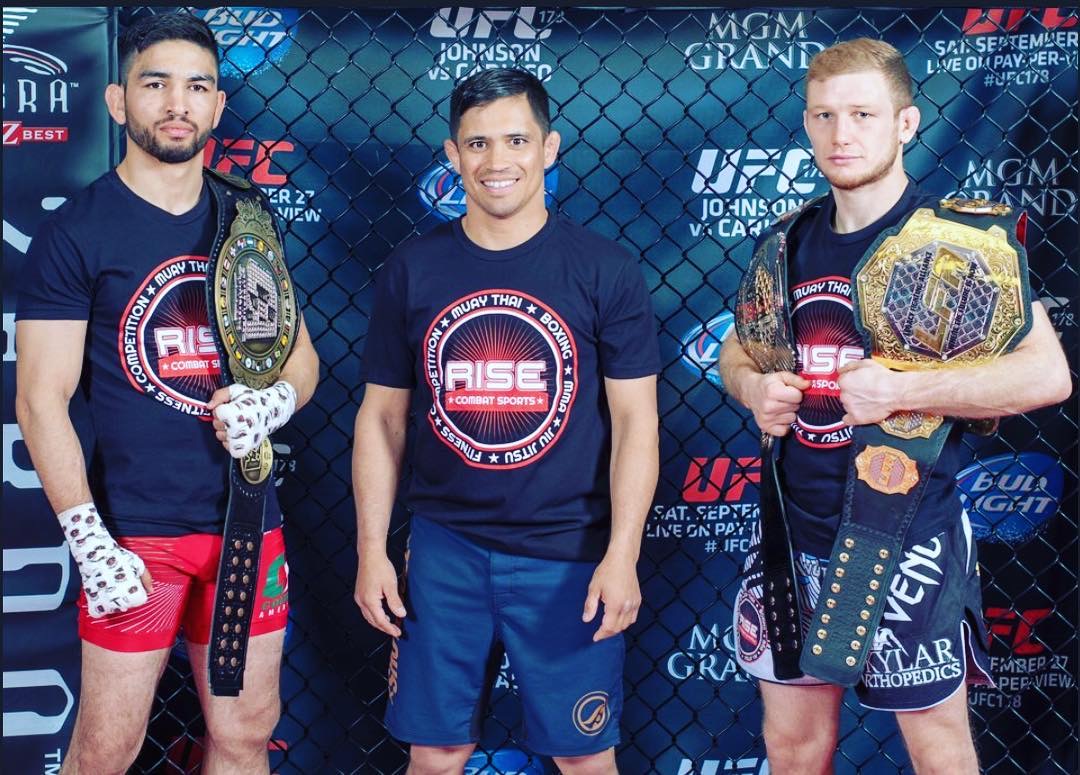 Rise started as a belief to overcome, TO RISE ABOVE! We are about community and family. Our mission is to help members achieve their goals through marital arts.
Rise Combat AZ is a world class training center producing fighters in the UFC, Combate and other regional organizations. From beginners looking for a good workout, to fighters training for their next bout we have a program for you. Rise offers Muay Thai, Boxing, Brazilian JIu JItsu, No Gi Jiu JItsu, Youth classes, Fitness classes and more.
Our coaches are current and former fighters. Our head coach Chris Cariaso is a retired UFC Veteran. In 2014 he fought for the UFC title. He was ranked in the top 10 for for years prior. Chris is now retired from fighting and dedicated to teaching our members and coaching upcoming fighters.